These Book Superlatives are based on my opinion, so if you don't agree, please leave a comment because I would love to hear what you think! All of the following books are completely based on books that I have READ during the year, not based on books that have come out this year! This list is comprised of YA and MG books, if you want to see the Superlatives for NA and Adult books, click here.
You can click on the book images to go to their Goodreads pages to find out more about the books.
ALL-AROUND BEST:
Caraval by Stephanie Garber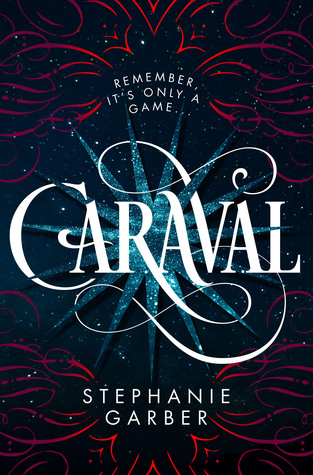 . I absolutely loved this book, and once I had picked it up, I was unable to put it down. I would highly recommend this book if you haven't already read it.
BEST DEBUT AUTHOR:
This was such a difficult question because there were so many good debut books I had read this year. It ultimately came down to a tie between Karen M. McManus and Stephanie Garber. So I chose Stephanie Garber as the best debut author because Caraval was my favorite book of the year.
BEST MYSTERY:
One of Us is Lying by Karen M. McManus
I loved reading One of Us is Lying. I enjoyed getting to know the characters, and seeing the relationships develop between them. It was also the most exciting of the mystery books that I read this year. Check out my review here.
BEST THRILLER/SUSPENSE:
To Catch a Killer by Sheryl Scarborough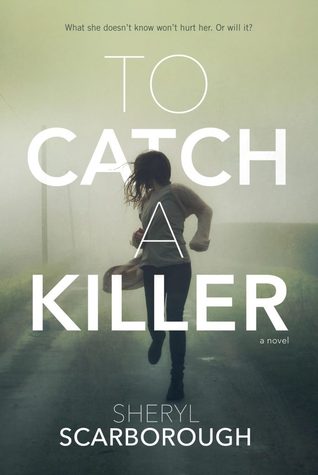 I really enjoyed To Catch a Killer. I sped through this book without taking a break because I was that intrigued by the plot and the characters. Check out my review here.
BEST HORROR:
Escape from Asylum by Madeleine Roux
I love the Asylum series, but this one by far was the best out of all of them. It was more creepy in my opinion then the rest of the series, and I just liked the edge that the book taking place when the Asylum still existed.
BEST SCI-FI:
Last Day on Mars by Kevin Emerson
Last Day on Mars was an amazingly captivating MG sci-fi read that I sped through in a few short hours. I am so glad that I had the opportunity to read this book, and cannot wait to get my hands on the second book in the series. Check out my review of the ARC here.
BEST CONTEMPORARY:
Gone Too Far by Natalie D. Richards
Gone Too Far was an amazing book that really caught my attention, and held it. It was an emotional ride for me (going from happy and giddy, to sad, to angry and frustrated). I was glad for the opportunity after reading this to discover Natalie D. Richards as an author. Check out my review here.
BEST FANTASY:
Daughter of the Pirate King by Tricia Levenseller
I wish that there were more YA pirate novels, because they are exciting and adventurous, and everything I absolutely want in a novel. Hands down, my favorite fantasy of the year - maybe ever. Check out my review here.
BEST HISTORICAL FICTION:
Stalking Jack the Ripper by Kerri Maniscalco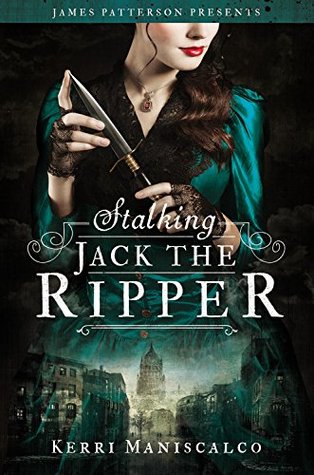 This book is absoutley amazing - I love everything about it. From the historical aspect, to the horror element, the characters, and finally the romance. And it's about Jack the Ripper (and I'm kind of obsessed with Jack the Ripper retellings - because I love the unknown in the history of Jack the Ripper). Check out my review here.
BEST ROMANCE:
Lucky in Love by Kasie West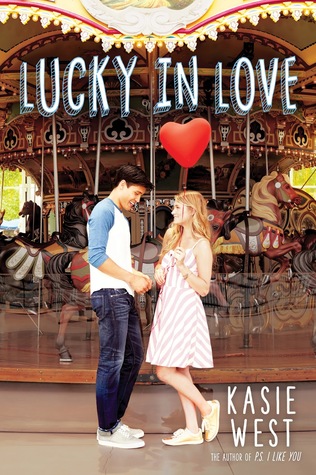 Lucky in Love by Kasie West was one of my favorite romances that I read this year. And if you know me, you know that I love Kasie West books, and this was no exception.
BEST DYSTOPIAN:
Legend: The Graphic Novel Series
I really enjoyed the graphic novel version of this series, and I cannot wait to read the full-length novels.
BEST POST-APOCALYPTIC:
Rebellion by Kass Morgan
Another book that I really enjoyed reading was Rebellion. I did have some issues with the book, but none that took away from my love of this novel. You can check out my review of the whole series here, but not an individual review for this book.
BEST SUPERNATURAL/PARANORMAL:
Opposition by Jennifer L. Armentrout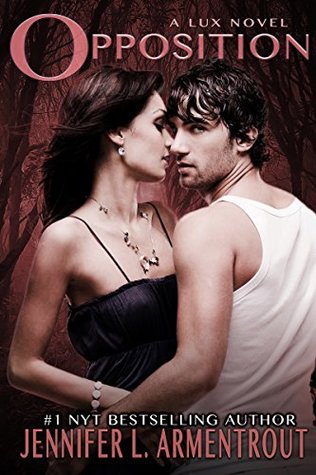 Finally, I have concluded the Lux series, with an amazing end with Opposition. The Lux series is my favorite supernatural/paranormal series, so it's not a shock that I think it was the best book I read in this category this year.
Brooding YA Hero: Becoming a Main Character (Almost) as Awesome as Me by Carrie Ann DiRisio
I found this book to be the humorous, and just so unique compared to every other book that I read this year.
Sky Between You and Me by Catherine Alene
. This was a difficult book to get through because I couldn't stop crying - I would recommend a box of tissues if you ever decide to pick up this book.
Lovely Reckless by Kami Garcia
I was a huge fan of this novel, and absolutely loved the story - although I read many other novels that I ended up loving a little more than this one! But this was one of my absolute favorite covers of the books that I read this year. I love the color choices and just everything about the cover. I mean, look at it! Check out my review here.