So I found this over at
Spines and Covers
, and it sounded interesting so as usual, I wanted to do it. I was not tagged officially (they tag the same way I do), so if you want to do it, I'm tagging you! Have fun!
1. If you could invite one author and one of their fictional characters to lunch, who would you invite and what would you serve them?
If I could invite one author, I would probably pick Kasie West. I was considering inviting Jennifer L. Armentrout, but I ultimately decided that I would invite the author whose books I would pick first to read, and as much as I love Jennifer's books, I think if I had to read a Kasie West book or a Jennifer L. Armentrout book, I would pick Kasie's book. So this was tough because I have not read a single Kasie West book where I didn't like any of the characters. I decided that I would invite Lily from P.S. I Like You because I just feel like we would get along so well. I would serve them... food... probably some dish with chicken... I really don't know because I don't cook a lot, but there would definitely be chocolate cake because I absolutely love baking desserts.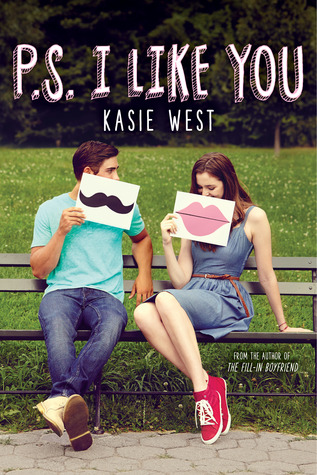 2. What book do you wish the author would write a prequel for?
I feel like I would love to read a prequel book to the Chemical Garden trilogy and just see how the world got to the point that it is in that series. The Chemical Garden trilogy is one of my all-time favorite series. I loved the concept of the series, and I thought the world-building was amazing. I also feel like the Article 5 trilogy would have an interesting prequel, too. I feel like a prequel to either series could be much darker and potentially more heart-breaking. I would read a prequel to both of these trilogies without a second thought.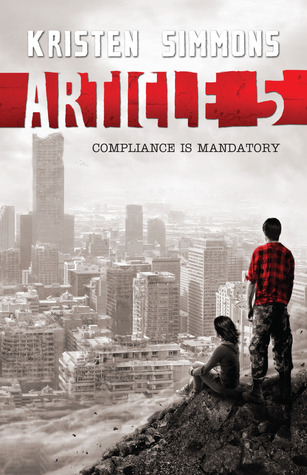 3. Which two characters (not from the same book) would make a good couple?
So this question was kind of a challenge for me because I couldn't think of characters from separate books that belonged together. So I decided to choose a character whose relationship I didn't fully ship and pair him with someone I thought would be cute. I chose Sean from the Article 5 trilogy. I liked him, at times, with Rebecca, but at other times, I didn't fully ship them. Sean has a very sweet and kind, but also rebellious personality. I think Sam, aka Spam, from To Catch a Killer by Sheryl Scarborough would be a perfect fit for him. She's spunky, feisty, and doesn't back down. They both have very strong personalities but I think they would both work well together.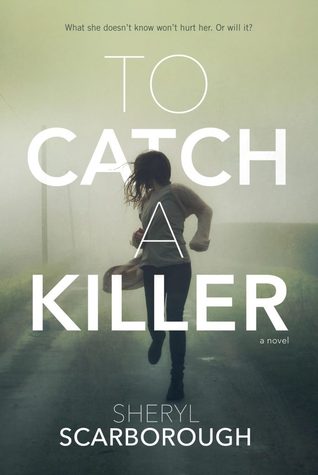 4. If you ran into your favorite author on the subway and only could say one sentence to them, who is it and what would it be?
I think I would pick Amie Kaufman because I love her sci-fi trilogy, and I think I would just say, "Thanks for making me fall in love with sci-fi books set in space", because I loved sci-fi books that involve aliens on Earth before and other sci-fi books that take place on Earth, but These Broken Stars just made me love books set in outer space, and I loved her story and thought it was so unique and I know it's a simple statement, but her books are some of my all-time favorite sci-fi books. They didn't give me a new genre, but they gave me a new world setting that I now really enjoy.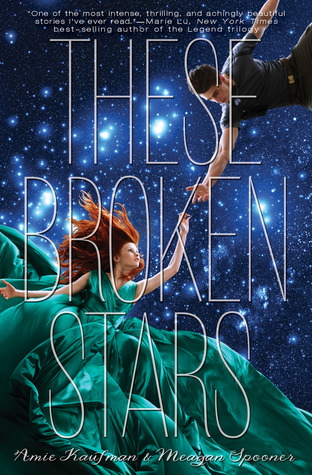 5. What book made you a reader and why?
I wouldn't give the credit to just one book, but the Warriors series by Erin Hunter. I enjoyed reading before that series, but that series is what really hooked me. It was different and unique and opened up my eyes to the complexity and uniqueness of the "bookworld". It showed me that you can create an amazing story from something as simple as a cat's perspective. Little side note: this series is also one of the reasons I want to write.
6. Incendio!
Your bookshelf just caught fire. Show the book you'd save.
This was the easiest question. My Bible. Although, I don't like thinking of the rest of my books burning, it's very saddening.
7. Which dystopian world would you want to live in if you had to choose one? Why?
So this was a tough question for me because I really wouldn't want to live in any dystopian world. I decided to go with Across the Universe, solely because it takes place in space. So if I'm stuck living in a dystopian world, it will be somewhere other than on Earth.
8. What is your most epic read of all time?
I hate this question because it is making me choose one book out of all of the books that I have read. My most epic read would have to be Zero Hour by S.D. Perry. It's part of the Resident Evil franchise, which I am obsessed with, and it's a book that I have never mentioned before.
What's your most epic read of all time?