Beautiful book covers TAG
I saw this over at
Spines and Covers
. I think this tag is interesting because the tag focuses on what the book looks like, and it sounds fun! If you want to do it, consider yourself tagged!
1. CHOOSE 5 OF THE MOST BEAUTIFUL BOOKS IN YOUR COLLECTION.
I am going to go with Stalking Jack the Ripper by Kerri Maniscalco, Lovely Reckless by Kami Garcia, Live Through This by Mindi Scott, Darker Still by Leanna Renee Hieber, and Queen of the Tearling by Erika Johansen. I loved Stalking Jack the Ripper (5 stars), Lovely Reckless (4 stars), and Darker Still (5 stars). You can find my reviews for Stalking Jack the Ripper here and Lovely Reckless here.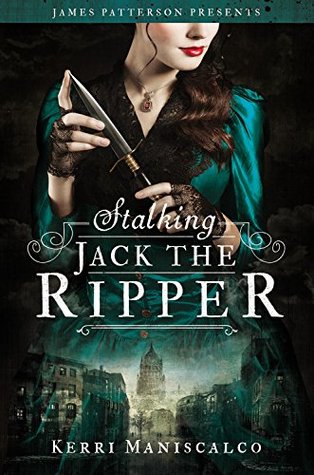 2. CHOOSE A BEAUTIFUL BOOK THAT FEATURES YOUR MOST FAVORITE COLOR.
This was kind of hard. My favorite color is teal, and there aren't a lot of books that I know of with this color. So I chose three books that I felt fit this question for different reasons. Name of the Star by Maureen Johnson - I think the cover is gorgeous and I love how the wording is. I gave Name of the Star 3 stars in case you are wondering about my thoughts on the book. Lair of Dreams by Libba Bray - I feel like I am the only person out there who loved when the cover for the first book was switched. I just think the new cover is very simple, but intriguing. Passenger by Alexandra Bracken might be a stretch to call teal, but it's in that range of color that I love - I just love the cover, I love the design of what's in the bottle to the ship upside down underneath the bottle.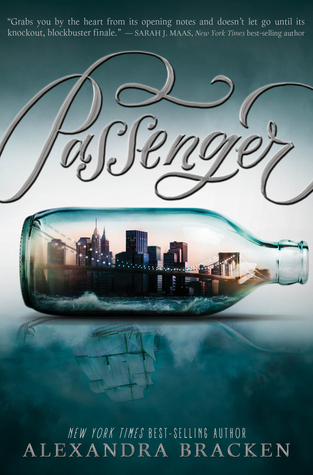 3. CHOOSE A BEAUTIFUL BOOK THAT FEATURES YOUR LEAST FAVORITE COLOR.
This was also hard for me, because I don't pick up a lot of orange books because I'm usually not interested because of the color of the cover. It just doesn't draw my attention, but there is one book that did. And it's really not a shock if you know me. Illuminae by Amie Kaufman and Jay Kristoff. It's very simple, but I think it is absolutely gorgeous.
4. CHOOSE YOUR FAVORITE COVER OF A CLASSIC.
I picked a series/companions instead of just a book because I think they are all absolutely gorgeous and they are matching. Hobbit by J.R.R. Tolkien, Fellowship of the Ring by J.R.R. Tolkien, Two Towers by J.R.R. Tolkien, and Return of the King by J.R.R. Tolkien. I own the Lord of the Rings series with these covers, and the 2nd and 3rd books with the movie tie-in covers.
5. CHOOSE YOUR FAVORITE COVER OF A CHILDREN'S BOOK.
This is my favorite cover of a Children's Book. I love the color, and just think it looks absolutely beautiful. It's Furthermore by Tahereh Mafi.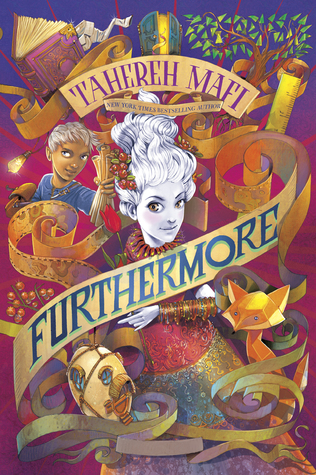 6. DO YOU OFTEN BUY BOOKS BASED SOLELY ON A BEAUTIFUL COVER?
I don't know if I would say I buy books based solely on a beautiful cover, but I have in the past. One book that I know of for sure, that I have not read yet and know absolutely nothing about is
Shades of Darkness
by A.R. Kahler. I have mentioned this book a few time in regards to similar questions, just because it's one I absolutely know I bought solely on the cover.
7. OUT OF EVERY BOOK THAT YOU OWN, WHICH BOOK BEST EXEMPLIFIES YOUR IDEA OF A BEAUTIFUL BOOK
.
I think that out of all of my books that
Don't Look Back
by Jennifer L. Armentrout is the book that I think best exemplifies my idea of a beautiful book.
What are your favorite beautiful covers?