I don't read many contemporaries during the year, and so this year, I want to try to read more throughout the summer. Summer is usually the only time I really have a desire to read contemporaries. I read some here and there throughout the year, but summer I'm usually in a constant mood for contemporaries. These books are in order of how I want to read them, but depending on when I am able to get the book might change the order in which I actually do end up reading them.
Let me know some of the books that you want to read during the summer or some of the contemporary books that you want to read.
#1: By Your Side by Kasie West
Kasie West is one of my all-time favorite contemporary authors. I have only read your contemporary books, and I have absolutely loved every single one of them. I am currently reading this one right now - already getting started on my Summer Contemporary Reads.
By Your Side is basically about a girl and a boy who get locked in a library together over a weekend, and so far I think it's really adorable and such a cute read.
I also love Kasie West's covers for all of her books, and this one is just as cute as the rest.
#2: Everything, Everything by Nicola Yoon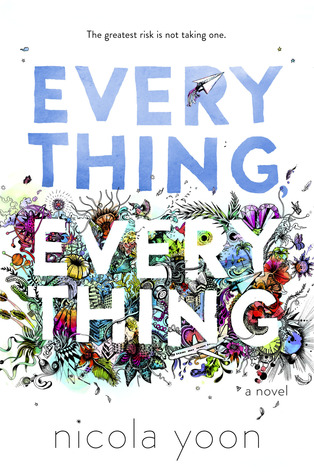 If you haven't heard of Everything, Everything by Nicola Yoon yet that would be a major shocker. The movie adaptation recently came to theaters, and I am hoping to have read it before I either go to the theater to watch it or watch it when it comes out on DVD.
This seems like a real heart-wrenching tale about a young girl who can't leave her house, and it feels like it's going to have it's moments where I am bawling my eyes out. So tissues must be kept handy just in case.
I have, so far, only heard positive reviews about this book, and so I cannot wait to read it myself.
This will be my first book that I read by Nicola Yoon, although I do also want to read The Sun is Also a Star.
#3: Under Rose-Tainted Skies by Louise Gornall
I have already also started reading
Under Rose-Tainted Skies
by Louise Gornall, but I didn't get very far into it so I was able to put it on hold until I finish the first two books on my top ten list. I really don't know much about this book, I chose not to read the synopsis and to just start it, and since I am only a chapter in, I don't really know much.
What I do know about this book is that it focuses on a mental health concern, and next week's top ten list will once more feature this book on the list.
Since this is Lousie Gornall's debut book, obviously I have not read another book by her.
#4:
Weight of Water by Sarah Crossan
I really enjoyed reading Sarah Crossan's book, One, and so I really want to try another one of her books. I have high expectations for Weight of Water, and hope that those expectations are held up when I read the book.
The Weight of Water is a coming of age story about immigrants set in England that is told in verse. It is not like any other book that I have attempted to read before and so I am excited about the originality of the story.
#5: Female of the Species by Mindy McGinnis
This will be my first book that I read by Mindy McGinnis, and I don't really have much idea of what it is about.
Female of the Species
is a mystery contemporary read about a girl, Alex, who's sister was murdered, another girl, Peekay, and a guy, Jack, who someone played a role in the discovery of Alex's sister's body.
I haven't really heard much about the book, so I don't really know what to expect when I finally get around to reading it.
#6: After the Fall by Kate Hart
After the Fall
is Kate Hart's debut book, which I am planning to read for the 2017 Debut Author Challenge. It's about a girl who deals with some serious problems and the rumors that come along with them, and her relationships with two brothers.
One relationship is a friendship and the other is a secret relationship.
This is another book that I know absolutely nothing about, and since this is Kate Hart's debut book, I have no idea what to expect from her writing.
#7: Sad Perfect by Stephanie Elliot
Sad Perfect
is another book that I am looking forward to reading that is also going to appear on my Mental Health Top Ten List, and it happens to be Stephanie Elliot's YA debut novel, so again I plan to read it for the 2017 Debut Challenge.
I am not going into details about what this book is about, but it is about serious mental health concerns. Personally, I have received mixed reviews regarding this book, and I want to read it myself to see how I feel about it, but because it is a serious topic, I will be including to links regarding a negative review and a positive review about the book.
TRIGGER WARNING: SELF-HARM, DEPRESSION, EATING DISORDER
#8: Seven Ways We Lie by Riley Redgate
Seven Ways We Lie
by Riley Redgate is about seven students who I believe represent the seven deadly sins, but I have only seen this book and heard a little about it, and personally decided I didn't want to really know what the book was about before I picked it up to read.
This will be the first book I read by Riley Redgate since it's her debut novel. I think it would interesting to see how this story plays out.
#9: Problem with Forever by Jennifer L. Armentrout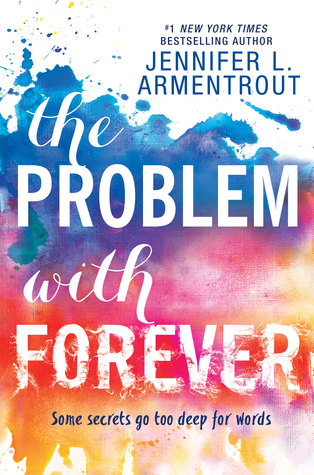 This is another book that I really don't know much about. At this point, I will read any YA book that Jennifer L. Armentrout writes without even reading to find out what it's about because she is one of my favorite authors.
This is a YA contemporary romance. I haven't yet read any of her contemporary romances yet, and I cannot wait to read it.
I also absolutely love the cover, and the color scheme that makes up the cover.
AND FINALLY...
#10: It Started with Goodbye by Christina June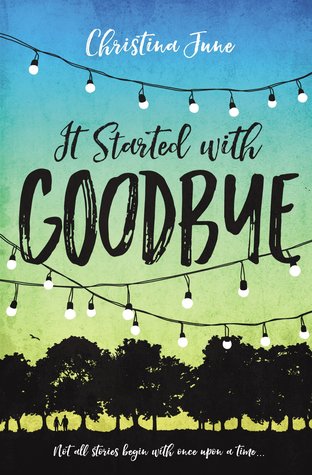 It Started with Goodbye is a contemporary Cinderella story. I'm typically not a fan of contemporary fairytale retellings, but I do want to read this book and give it a chance because it sounds really interesting. This also happens to be another debut book that I am reading for the challenge.