So awhile back, I was planning on doing a Top Ten Tuesday "compilation" over a few weeks of book to movie/tv shows related topics, and I only did one, which was YA Movie Adaptations, which was centered around the movie adaptations that I thought were better than the book for any number of reason or my favorite adaptations that I believed did the book justice. I then was planning on doing a worst movie adaptation list and a list focused on ya movies that I am anticipating watching, which never happened because life gets in the way a lot for me.
So without further ado - I will be pre-writing all of these topics, so that they will come out when I want them to come out, I am going to try to do another "compilation" over the next few weeks starting with YA Books I Need to Read Before Watching the Movie, then onto the following list in that order:
YA Movie Adaptations Out That I Want to See
Need to Be Made into YA Movies/TV Shows
As always with my Top Ten Tuesday lists (unless otherwise specified), there is no specific order to this list.
#1: Darkest Minds by Alexandra Bracken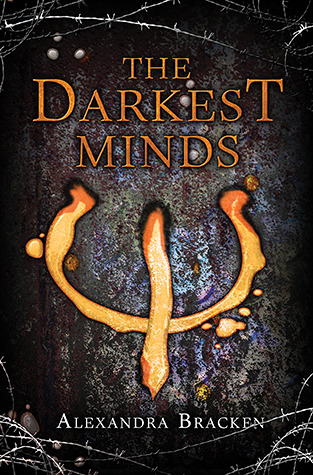 Darkest Minds is a book that I have actually owned for the longest time and just never picked up to read for whatever reason. And I've heard really good things about it. So I'm definitely hoping to read the book before the movie comes out in the fall of this year on September 14th.

Harris Dickinson has been cast as Liam, and Amandla Stenberg has been cast as Ruby.
#2: Ready Player One by Ernest Cline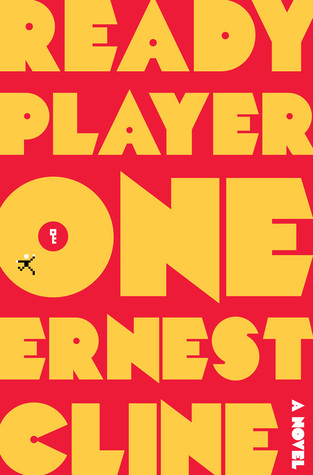 I am really looking forward to watching this movie, but before I do, I plan to read the book. As I am writing this, it is currently sitting on my bedside table waiting to be read - so maybe you'll see a review of the book in the next couple of days/weeks. I should definitely have this book finished before the movie comes out. Ready Player One comes out March 30th of this year.
#3: Death Cure by James Dashner
If you saw my last post involving YA Movie Adaptations, this shouldn't be a shocker to see on this list. The Maze Runner books I really enjoyed, but the adaptations I felt were so much better because they were fast-paced and exciting, while the books were slower, and not as exciting as they could have been because of the pacing. I have been waiting for this movie to come out for the longest time, but I still haven't read the book. But like Ready Player One, I do have a copy to be read soon - definitely before I watch the movie.\
And yes, I do have a reason why I haven't yet read the book (which you know if you have read it - I was spoiled for it), but with the movie coming out, it is forcing me to finally finish the trilogy.
Death Cure is releasing this weekend - I will not be watching it this weekend, so I'm good for a couple of weeks before I have to have it finished, until then the answer to anyone asking if I want to see it with them will be, NO.
#4: Wonderstruck by Brian Selznik
So in some way, I not only didn't even know this book existed until this past week, but I didn't even
know about the movie. After watching the trailer of the movie, I knew it was something that I would be interested in watching, and and have decided that this is another movie that I would like to read the book before watching.
The movie came out last year in October, so it will have to be a book I get to soon.
#5: All the Bright Places by Jennifer Niven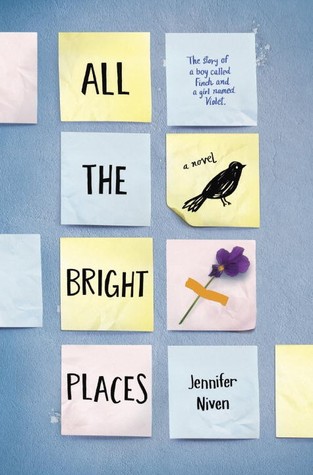 I have actually wanted to read this book a few times throughout the past few years, but never got the chance, and now with the movie coming out... soonish (there's not really any release date scheduled at this point), I feel that it is time to finally pick this book up and read it before the movie does come out.
I have heard and seen good things about this book, so hopefully, I'll tackle this book soon.
Elle Fanning was cast as Violet Markey, but that is all of the casting information at this point.
#6: To All the Boys I've Loved Before by Jenny Han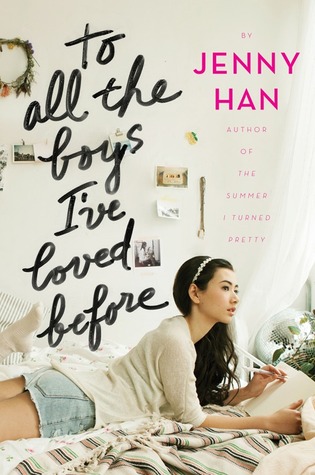 So I have debated in the past whether or not I wanted to pick this book up - it sounds like a quick cute and funny read, but I've also personally heard really mixed reviews regarding this book, which is one of the reasons why I've haven't yet picked this book up to read. The movie coming out kind of pushes me to go and read this book as soon as possible.
The movie is set to come out at some point during 2018, but there is no official date at this point, and the movie has Lana Condor starring as Lara Jean.
#7: Panic by Lauren Oliver
I am waiting for the day that I pick up a Lauren Oliver book, and love it. Out of all of her books, Panic sounds like the book that I would love, but I've read three of her books and enjoyed them, but didn't love them.
Panic is coming out sometime in the future. As of right now, there is no cast listing, but I do know that Lauren Oliver herself is writing the screenplay.
#8: Valiant by Lesley Livingston
This is the only book on this list that is becoming a tv show rather than a movie. It was picked up by the CW, which has done previous adaptations of The 100, Vampire Diaries, and Secret Circle, so I kind of have high hopes that this adaptation will turn out good (especially since The 100 is one of my all-time favorite book series, and all-time favorite tv series - although they are drastically different after the first season).
This is one that I'm really looking forward to not only reading but also seeing on the screen because I think it's one that I will love.
#9: Beginning of Everything by Robyn Schneider
I don't know much about the movie adaptation for this book, but I do know it's in development according to Robyn Schneider's website. I decided to include this book instead of a few other movies that I have heard movie talk about because I have actually already started reading it.
I heard about it being made into a movie and had access to the book to read, so I borrowed it from my online library as an audiobook, and so far I like it.
AND FINALLY...
#10: Unearthed by Amie Kaufman and Meagan Spooner
This book just came out this month, but the rights to the movie were already bought. This is probably the one I am looking forward to the most. I have loved almost everything Amie Kaufman has written (Illuminae Files with Jay Kristoff and the Starbound trilogy with Meagan Spooner).
I couldn't find anything recent about the movie, but it's one I would definitely want to see onscreen (actually I would love to see any of her books onscreen).