So I'm trying to get back into the swing of doing tags since it's been awhile since I last did one. And now that school is out of the way, I can finally do more than just reviews and tour posts on my page. Although, I am potentially going to do fewer and fewer tours and blitzes than I have done in the past, just so my blog features more than that.
Anyway, unto this Tag: Reread, Rewrite, or Burn Tag. Essentially you have three books that you have to decide whether you are going to reread, rewrite, or burn the book. Since I am doing this on a blog rather than a vlog, I'm going to randomize and choose through my Goodreads read list. And since I am using Goodreads, there will be older and newer books.
I am going to do 10 because otherwise, I think it would take forever for me to complete. I am also doing one for my adult blog, which you can check out
here
. This will have 15.
1. Intertwined by Gena Showalter, Freedom Writers Diary by Erin Gruwell and the Freedom Writers, and Evolution of Mara Dyer by Michelle Hodkin
This one was rather easy. I would definitely reread Evolution of Mara Dyer because I loved everything about that trilogy, I would rewrite Intertwined because although I did enjoy the book, there were a few things that I didn't love about it, and I would burn Freedom Writers Diary (which isn't a bad book, and I think everyone should try to read it - it just wasn't a favorite nonfiction book that I have read).
2. Immortal Rules by Julie Kagawa, Boys Next Door by Jennifer Echols, and Swan Kingdom by Zoe Marriott
This was another easy one. Immortal Rules would be a definite reread because it's amazing, and one of the few vampire books that I love. Boys Next Door would be the rewrite because looking back, I don't think I would have enjoyed this one as much and I know I would have more issues with it. And the burn would be Swan Kingdom because it wasn't a really memorable read and I didn't enjoy it that much.
3. Under the Never Sky by Veronica Rossi, In the Shadow of the Lamp by Susanne Dunlap, and Forest of Hands and Teeth by Carrie Ryan
This one was not so easy, at least for burn and rewrite. The reread was easy because there's only one book on this list that I really enjoyed and that is Under the Never Sky. The problem is In the Shadow of the Lamp wasn't memorable and I don't really know what I liked and did not like about this book but I really didn't like Forest of Hands and Teeth, but I know why and I know that I could fix it if I chose to rewrite it. So I think I would rewrite In the Shadow of the Lamp, and burn Forest of Hands and Teeth because I just feel like I could love In the Shadow of the Lamp more because of what it is about.
4. Host by Stephanie Meyer, Madness So Discreet by Mindy McGinnis, and Scarlet Moon by Debbie Viguie
So this was another more difficult one, but for a little different reason. I loved Madness So Discreet, so that would be a definite reread. The hard part is which one to burn and which one to rewrite because I really enjoyed both the Host and Scarlet Moon. In the end, I think I would go with Scarlet Moon as a rewrite because I prefer fairytale retellings, and therefore
I would have to burn the Host.
5. Deadly Little Secret by Laurie Faria Stolarz, Never Eighteen by Megan Bostic, and Masquerade by Melissa de la Cruz
This was easy, thank goodness. I would reread Deadly Little Secret because out of the three, it was my favorite. I would rewrite Masquerade because there was potential for the book, and I would hands down burn Never Eighteen because I could barely stand this book, and I only finished it because it was a quick read.
6. Unbearable Book Club for Unsinkable Girls by Julie Schumacher, Possessions by Nancy Holder, and Lucky in Love by Kasie West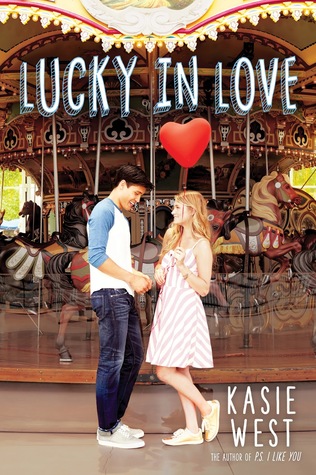 This was once more, rather easy to do. I loved Lucky in Love by Kasie West and would definitely reread. I absolutely hated Unbearable Book Club for Unsinkable Girls, and don't know why I didn't just DNF the book, but anyway, I would burn it. Therefore I would rewrite Possessions because it's last and it does have potential to be an amazing book.
7. Salt & Stone by Victoria Scott, Knife of Never Letting Go by Patrick Ness, and Dark Visions by L.J. Smith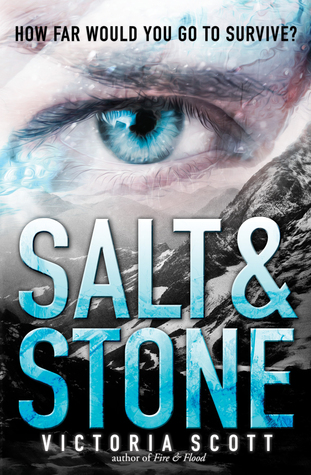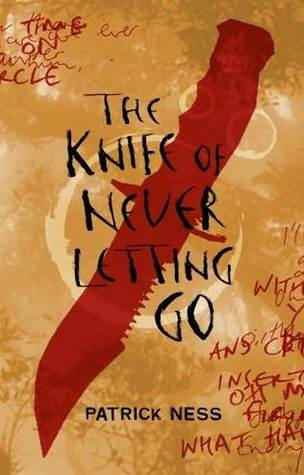 This was too easy. I would reread Salt & Stone over and over and over. I would burn Knife of Never Letting Go because it wasn't a favorite of mine, and even though I gave it 3 stars, I'm fairly certain if I were to reread it now, I would give it 2 stars. That leaves Dark Visions to be rewritten, which works because I feel that it has a lot of potential.
8. Escape from Asylum by Madeleine Roux, Anya's Ghost by Vera Brosgol, and Wither by Lauren DeStefano
This was another difficult one. So first off, I would burn Anya's Ghost because I really didn't care for the character of the plot, but it was a quick read because it was a comic which is why I didn't DNF it. That leaves rereading and rewriting, and I'm so conflicted, but in the end, I'm going to go with Escape from Asylum for rewriting because there were a few slow scenes that I didn't care for, and I'm going to reread Wither because I just loved the concept of the trilogy.
9. Darker Still by Leanna Renee Hieber, Hanging by a Thread by Sophie Littlefield, and Supernaturally by Kiersten White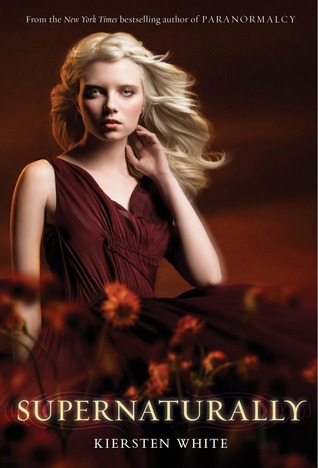 This is rough. I enjoyed all of these, and although I didn't equally rate them, I don't really want to burn any of them. So this is what I would do, I would reread Darker Still because it was an interesting and amazing book. I would rewrite Hanging by a Thread because it had so much potential, and I am going to burn Supernaturally because I'm fine with having read it once in my life.
And finally onto the last one...
10. Perfect Chemistry by Simone Elkeles, Masque of the Red Death by Bethany Griffin, and Betrayal by Gregg Olsen
This is another tough one. So, although I really enjoyed Perfect Chemistry, it's not really in the running, so I'm going to burn it. This is much harder than my choice back at #8 was. I think I'm going to go with Betrayal as my reread because I love everything about this book and series, and I'm going to rewrite Masque of the Red Death in a way that will make the second book have to also be rewritten so that I like that one much better.