This summer I tackled the Goodreads Summer Reading Challenge, which you can find by clicking this link here:
Summer Reading Challenge
. There were two different challenges depending on if you want to do the Beginner Level or the Expert Level - I personally did the Beginner Level, because I had a lot happening this summer, and didn't have as much time to read for the Expert Level Challenge. So my summer started back in May, so personally, I started this challenge this Monday, May 21st, and I am ending on Friday, August 31st.
I did something a little different with this challenge, because there were so many categories to read and because of the time restrictions that I had over the summer, I did this challenge as a combined challenge for my YA and Adult books. This will also be posted over on my Adult blog.
So here are the requirements and books I completed for the challenge:
Summer-Related Tasks:
Into the Great Wide Open:
Read a book that takes place out in the great wide open ~
One Was Lost by Natalie D. Richards
Get Your Grill On: Read a book that features summer recipes or outdoor summer activities
Colors of Summer: Read a book that features a yellow, green, or sandy cover
Beach Bum: Read a book that could be considered a "beach read"
Sand Between My Toes: Read a book that takes place in or around a beach/ocean
Ocean Blue: Read a book that takes place on the water
Hook 'Em:
Read a book that features fishing or fisherman ~
Smell of Other People's Houses by Bonnie-Sue Hitchcock
Sports-a-holic: Read a book that features a popular summer sport
Campfire Story: Read a book that scares the crap out of you
One and Done:
Read a book that you can finish in one day ~
Reignited by Colleen Houck
Tasks to Stretch Your Comfort Zone
Let's Get it On: Read a book that features falling in or out of love
Take Pride: Read a book written by an LGBTQIA author or that features an LGBTQIA character
Read the World:
Read a book that takes place in a country - or about a culture - other than your own ~
Anne of Green Gables by L.M. Montgomery
Diversify Yourself: Read a book by an author of color
You Have a Lovely Accent: Read a book that was translated from another language
Won't Be Long: Read a collection of short stories or essays
Poet at Heart:
Read a book of poetry ~
Light Filters In by Caroline Kaufman
My, What Big Teeth You Have: Read a book that puts a spin on a well-known fairytale
High Noon: Read a classic or contemporary western
TBRing: Read a book from the bottom of your TBR pile
Unshelve It: Read a book that's been sitting on your Goodreads Shelves for a while
Childhood Reboot:
Read a Choose-Your-Own-Adventure novel ~
My Lady's Choosing by Kitty Curran & Larissa Zageris
Listen to Me:
Listen to an audiobook ~
Burn for Burn by Jenny Han & Siobhan Vivian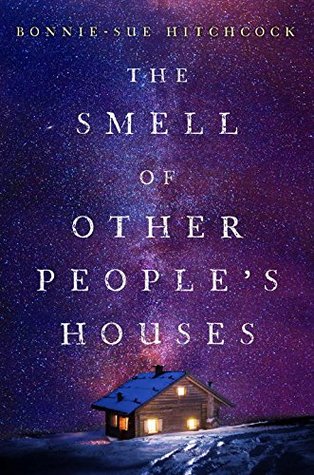 As you can see, I did not complete a lot of books for the challenge, and I don't feel horrible about not completing this one - maybe next year, I will attempt to complete this challenge again.