So I've been wanting to read more thrillers/mysteries/suspense/horror novels. Not because I don't read much, but just because I am really in the mood for them right now. I would love to hear from all of you what your favorite novels in these genres are. But for now, here are my top ten thriller and horror novels that I want to read in no particular order. As you can tell from the list of books, the majority are YA horror stories, but I do love thriller and mysteries just as much. Have you read any of the books below and if so, what did you think of them?
So I was going to include Midsummer Night's Scream in the list because I just started that, but then I decided that I would focus on books that I really want to read that I haven't started yet. But Midsummer Night's Scream by R.L. Stine would have definitely made it onto the list if I hadn't started it.
#1: Allegedly by Tiffany D. Jackson
Allegedly is one of my most anticipated reads of 2017. I actually bought this book a few days ago, and hope to add it to my shelves soon. It will also be one of the books that I am reading for the Debut Author Challenge, which you should all check out (the link is in my left sidebar). This is a YA mystery, and the opening of the blurb is:
Mary B. Addison killed a baby.
Allegedly.
So if that doesn't sound intriguing at all, I don't know what is.
#2: Beast is an Animal by Peternelle van Arsdale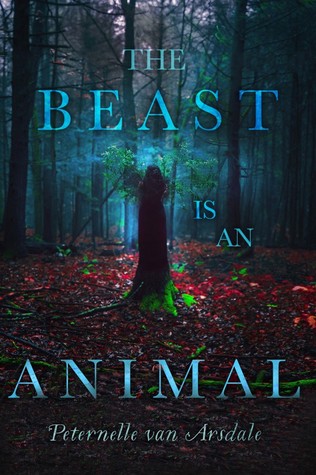 So I don't really know much about this book. I just saw it the other day, and loved the cover, and haven't read the description yet, because well sometimes I just read books based on their cover and go in knowing absolutely nothing about the book. This is a YA horror book. Again, I am planning to read this book for the Debut Authors Challenge.
#3: Escape from Asylum by Madeleine Roux
I really enjoy the Asylum series. I have read both of the short novellas, and the first and second book so far. I contemplated between which book by Madeleine I want to read the most right now, and the prequel novel is the most intriguing to me. I do want to give a shout out to her House of Furies book that also sounds absolutely amazing, but right now I want to read Escape from Asylum the most. This is a YA horror.
The nightmare is just beginning.
If you like Miss Peregrine's Home for Peculiar Children, you might enjoy this series. I, personally, think it's much darker, but I loved it. I actually loved it more than Miss Peregrine's, and highly recommend checking it out.
#4: And the Trees Crept In by Dawn Kurtagich
I have absolutely no idea what this book is about either. The only thing I know is that it's by Dawn Kurtagich, who wrote the Dead House, which is arguably one of my favorite horror books of all time because the story (didn't scare me), but it was really creepy. And where I am at the point that I don't think any book will scare me, I think it takes a lot to creep me out - and Dead House accomplished that. Probably the only reason this book is on my tbr list. I mean it has a really beautiful cover, so maybe I would have picked it up, but there's always the possibility I would have never known about this book otherwise. This, again, is a YA horror.
#5: MARY: Unleashed by Hillary Monahan
This is the second book in the Blood Mary series, and I will almost read or attempt to read anything about Bloody Mary. I won't say this is one of the best horror books I have ever read, but I did think it was entertaining and I am excited to read the second book. This is, once more, is a YA horror story. I will say, I don't understand what the crow on the cover has to do with anything, but we'll see once I read it - hopefully.
Mary in the mirror.
Mary in the glass.
Mary in the water.
No one is safe.


#6: Fall by Bethany Griffin
I, at one point in time, knew what this story was about. I don't really recall now, but I still plan on reading it. I actually just got in the other day, and it will be included in my haul when I finish getting the pictures posted on my Instagram account. This book is a gothic YA horror story, and I hope to get to it soon.
Madeline Usher is doomed.
I decided to not read what it was about for this, and to go into this story blind, but I pulled the first line from the blurb, and I feel like it says enough for me to still be intrigued, but have absolutely no idea what this story is about.
I do know that it is a reimagining of Edgar Allan Poe's classic, The Fall of the House of Usher, which I like about Bethany Griffin's books. She has another series, Masque of the Red Death based off of another Edgar Allan Poe classic.
#7: The House by Christina Lauren
I feel like the title is kind of self-explanatory to what this story is about. It is about a girl, Delilah, and a guy, Gavin, and a house that Gavin lives in that Delilah is drawn to and there's just something wrong with this house. Other than that, I have absolutely no idea. I have also heard nothing about this book, and I have read nothing by this author so I don't really know what to expect. This is a YA horror.
#8: Women in the Walls by Amy Lukavics
This is another haunted house story about two cousins and an ancient and deadly legacy that has marked the women in their family for generations. Once again, I have no idea what this book is about really. I have heard nothing about this story and have never read a book by this author. This is another YA horror.
#9: Stalking Jack the Ripper by Kerri Maniscalco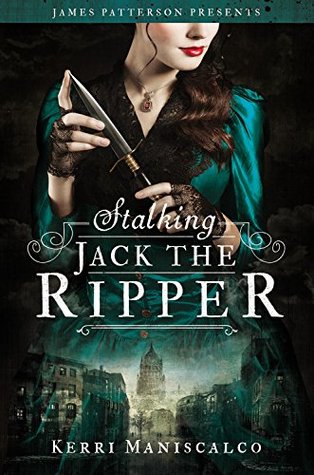 This is similar to my feeling about Bloody Mary. If I see a book about Jack the Ripper, I will probably pick it up even if I don't know much about it. Audrey, who is our main character, works with her uncle, I believe, working with dead bodies which her father/family doesn't know about. And through that, she basically gets pulled into the Ripper story. I probably bought this as soon as I could, and plan to get to it in the near future because I absolutely cannot wait. This is a YA mystery.
AND FINALLY...
#10: There's Someone Inside Your House by Stephanie Perkins
So I have, at this moment, never read a Stephanie Perkins book. If things work out the way I'm expecting, this book will probably be my first of her books. I am interested in reading the Anna and the French Kiss trilogy, but at the same time, I'm not like dying to read them. This book, I actually don't know how I stumbled across it. It might have been recommended to me... even though its not out yet, but just recommended because they knew I would be intrigued. So this book is apparently, a classic teen slasher story that is also fun... So I don't know what to expect, but if I end up liking this, I might end up going and reading her trilogy.
As you can see, there's not really a cover, but that's because this book doesn't come out until September of this year.
There are many more books that I want to read that fall under these genres, but these are just some of the ones that I am intrigued most to read, or in a few cases, just want to finish the series (still want to read them), but just want to get those series out of the way since I think they are the final books in both series. So I hope you enjoyed finding out about some horror stories, and what I am intrigued most to read. If you love horror/thriller/mysteries, feel free to share and recommend your favorites in the comments.