My Fictional Boyfriend Tag
I first saw this over at readbyzoe. She posted a booktube video about it, which you can view if you wish. I thought it looked interesting, and let's be honest, I have quite a few book boyfriends so I figured why not? You can check out my answers below. I'm solely focusing this tag on my book boyfriends. I might later do one involving my tv boyfriends (over at my adult blog) because I have quite a few of those two. A good amount of my fictional boyfriends will probably not come as a shock to you because I have probably mentioned them once or twice now.
1. Most romantic boyfriend
My most romantic boyfriend is Ash from
Iron King
by Julie Kagawa. I feel like it takes him a while to get up to the point where he is what I would consider romantic, but when he does - he's really romantic in my opinion.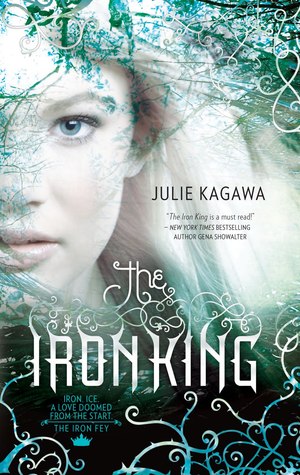 2. Dark and moody bad boy with a good side
My dark and moody bad boy with a good side is Marco Leone from Lovely Reckless by Kami Garcia. He's such a bad boy - street racing, fighting in school, everything, but as you get to know him, you learn all of his good side secrets. And that's why I couldn't help but love him. You can read my review here.
3. Paranormal boyfriend
My paranormal boyfriend is Lucas because A) he's a werewolf and B) he's just so amazing. He does make some decisions throughout the series that makes me annoyed at times with him, but I'll forgive him. He is from Born at Midnight by C. C. Hunter.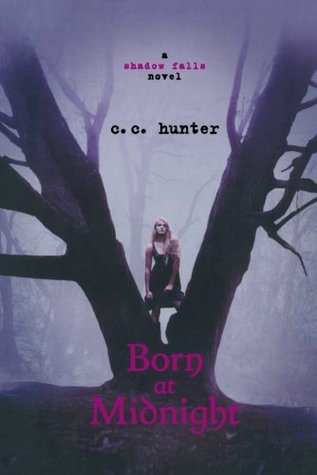 4. Boy you want to tame
The boy I want to tame is Guy from Fire and Flood by Victoria Scott. He's another bad boy but he doesn't really show as much as a soft side as Marco does, and that is why I would want to tame him.
5. Boy you friend-zoned
The boy I friend-zoned is Ronan. I love Ronan, I do, but if I had to give up one book boyfriend, then it would be him. So that is why I am going to friend-zone him. Ronan is from Sea of Shadows by Kelley Armstrong.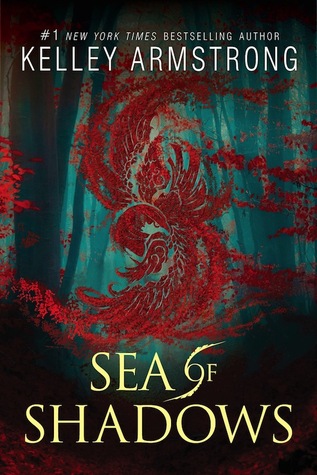 6. Your soul mate
My soul mate is Tarver from These Broken Stars by Amie Kaufman and Meagan Spooner. He had such a great personality, and it was hard not to fall in love with who he was. He will forever be my favorite book boyfriend. I don't think it's possible for someone to take the spot he has won in my heart.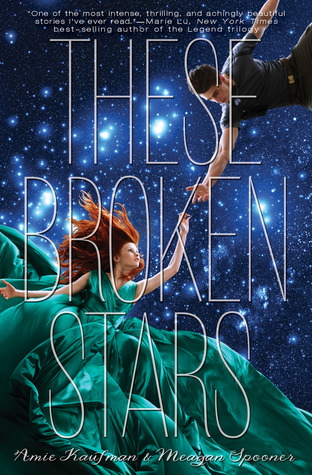 7. Boyfriend you want to elope with
Well, I would totally cheat and say Tarver again, because, well, I would totally elope with him, but to keep it fair, I will choose another boyfriend. The boyfriend I would want to elope with is Thomas from Stalking Jack the Ripper by Kerri Maniscalco. He was such a wonderful character that I couldn't help but love. Check out my review here.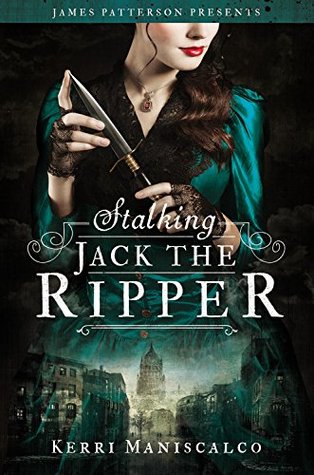 8. Boyfriend you'd venture anywhere with
The boyfriend I would venture anywhere with is
Chase from Article 5 by Kristen Simmons. I could easily go anywhere with him, and it would be amazing, for no other reason then I think it would be fun to go to London or Scotland or Egypt with him.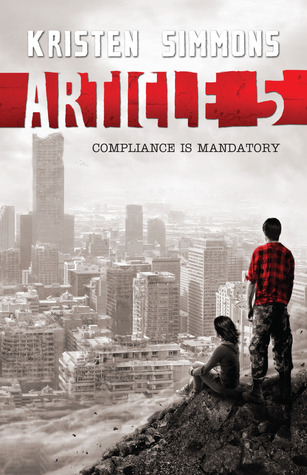 9. Boyfriend you'd want to be stranded on a desert island with
The boyfriend I would want to be stranded on a desert island with is Parker from Welcome to the Dark House by Laurie Faria Stolarz because he was really sweet and kind, and I think out of all of my boyfriends, I would be able to last with him without being too annoyed or frustrated at.
10. Most kickbutt boyfriend
The most kickbutt boyfriend of mine would have to be Riden from Daughter of the Pirate King, because well he's a pirate and can kick some major butt. He was another fictional boyfriend of mine that I just couldn't help but love. Read my review here.